Ozmosis Chills IV ARTBOOK with A5 Original Art bust/head sketch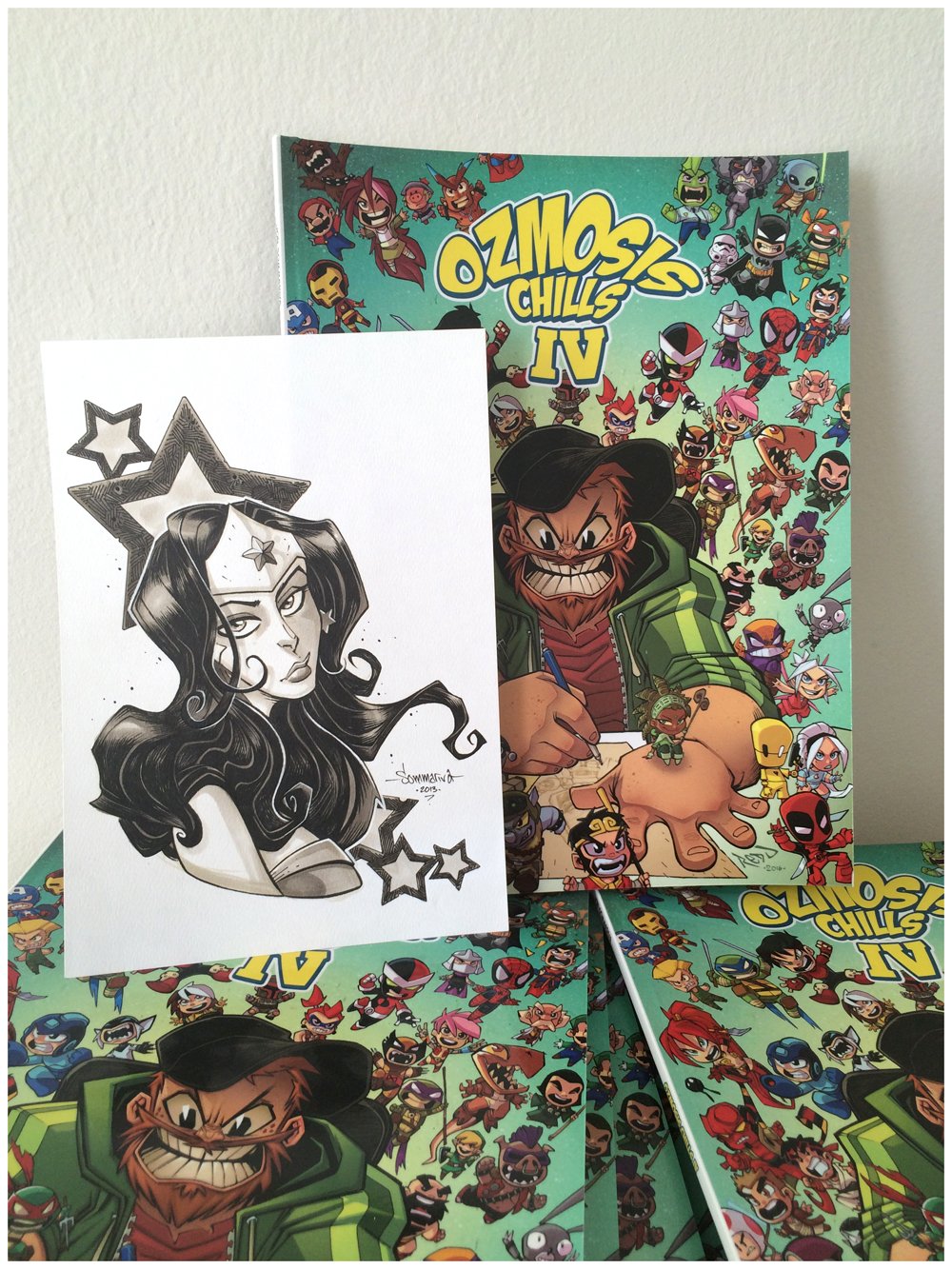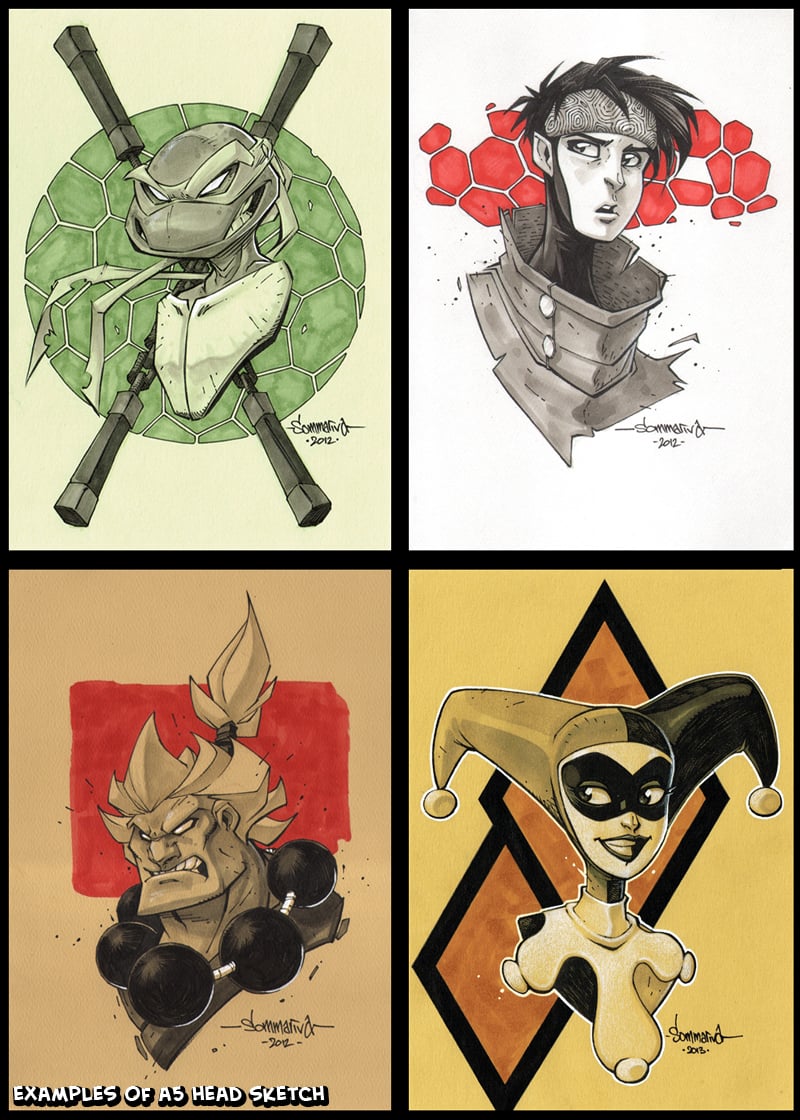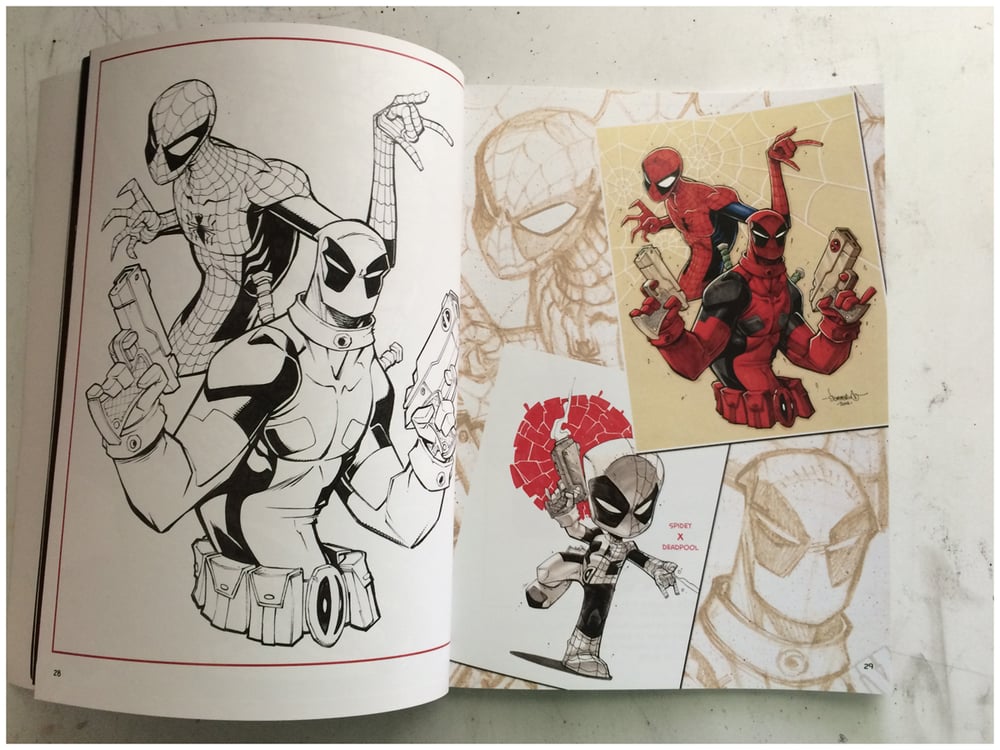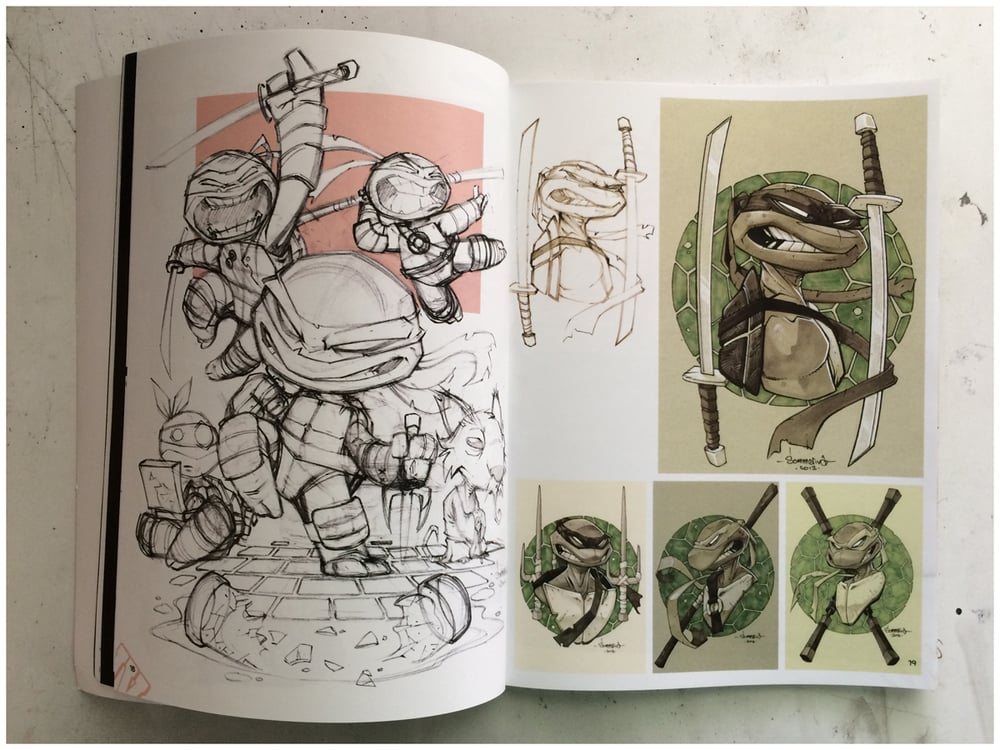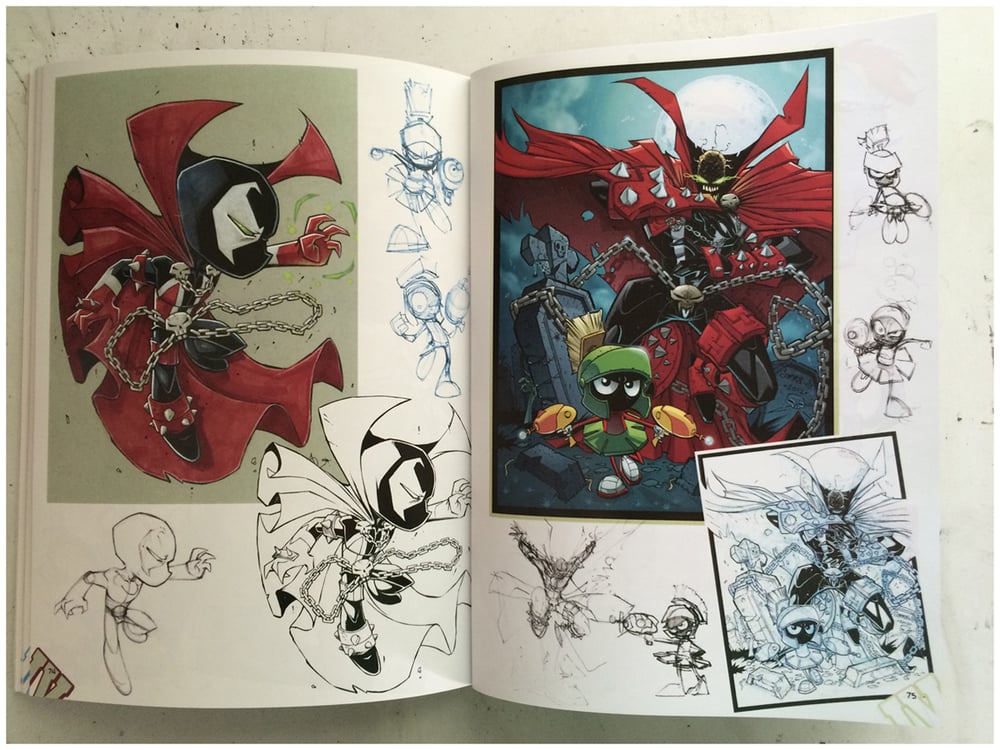 Ozmosis Chills IV.
88 page Art Book
Full Colour Collection of sketches, commissions and finished art.
Size: 10.5 x 8 inches (26.7 x 20.3cm)
Paperback.
With this sweet deal you get your copy of Ozmosis Chills IV along with an A5 size bust/ head sketch of the character of your choice! A rare chance to own an original piece of art by Jon. ONLY 10 SLOTS AVAILABLE.
* Note: You must be able to provide reference for the character. If you are unsure, feel free to ask!
Image shown is of a previous A5 head sketch to give you an idea of how they look.
Delivery date: July 2016 - December 2016.
PLEASE NOTE: All books ordered from May - June 2016 will be considered EARLY BIRD purchases. There are bonuses for early birds. You will receive:
1 x copy of Ozmosis Chills IV art book
1 x fold out Cover pin-up
1 x NEW exclusive chibi sticker for early birds ONLY
1 x set of 2 NEW chibi stickers
*All books come signed by Jon.