Ozmosis Chills 1 and 2 remixed ART BOOK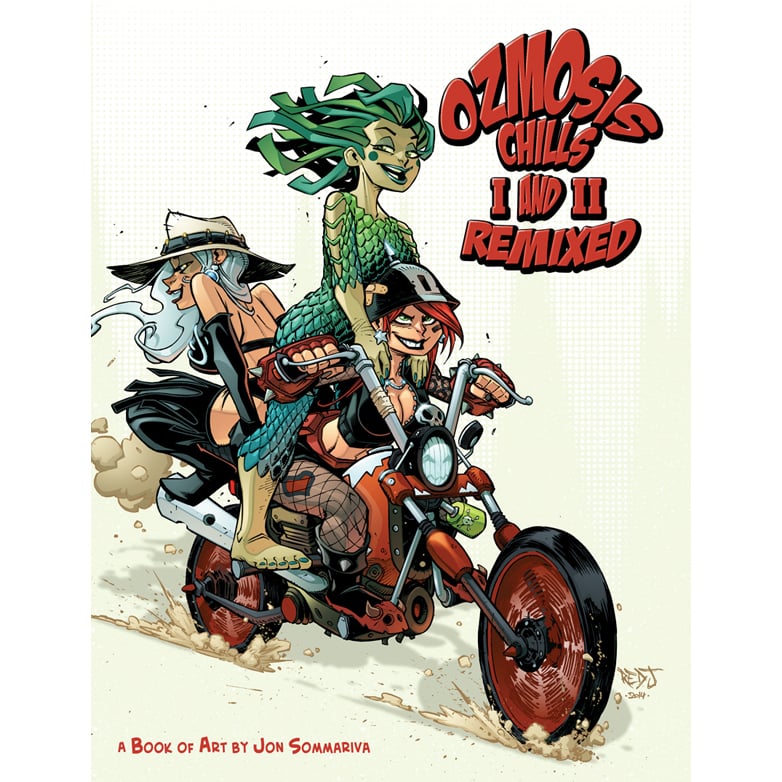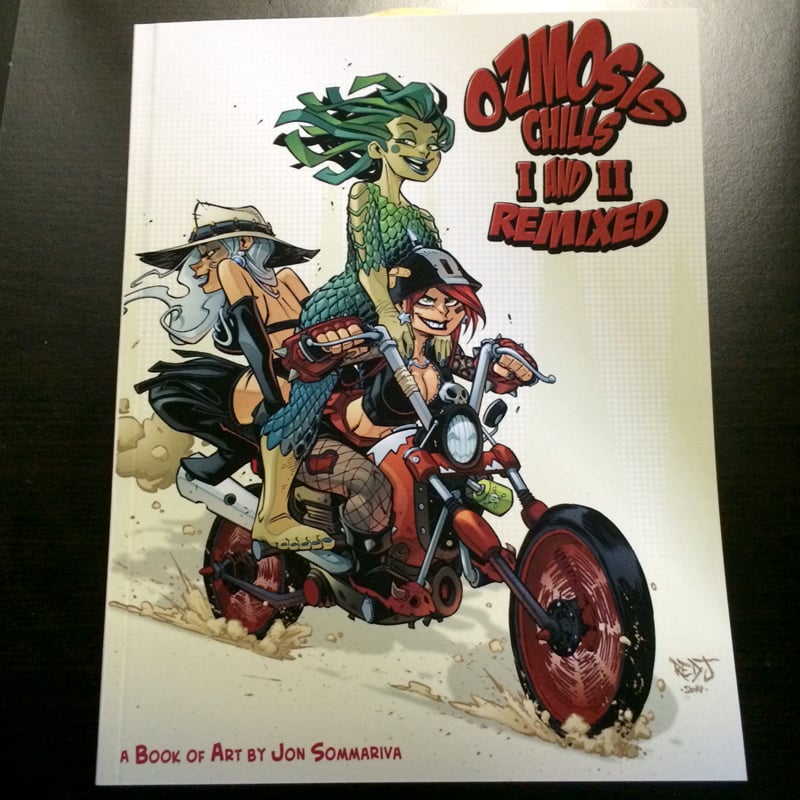 Ozmosis Chills 1 and 2 Remixed
88 page Art Book
Size: 10.5 x 8 inches (26.7 x 20.3cm)
Includes foldout poster of front cover art.
Paperback.
This book collects and reprints the sold out Ozmosis Chills 1 and 2 art books for the first time since they were released. The books have been completely redesigned and reformatted and are now presented in this full colour volume! There is also an extra 18 pages of new material as well as bonus content scattered all through the pages.
In these pages you will find everything from sketchbook doodles to finished pin-ups and unreleased comic pages. The book is printed on a high quality art paper and is a must have for owners of Ozmosis Chills 3.
This book is perfect for anyone who wants a nice collection of Red J's art.
*All books come signed by the artist