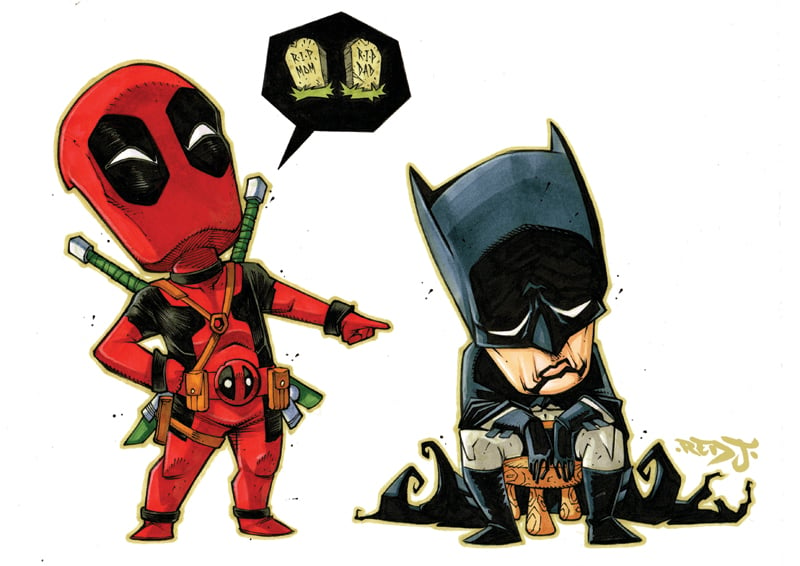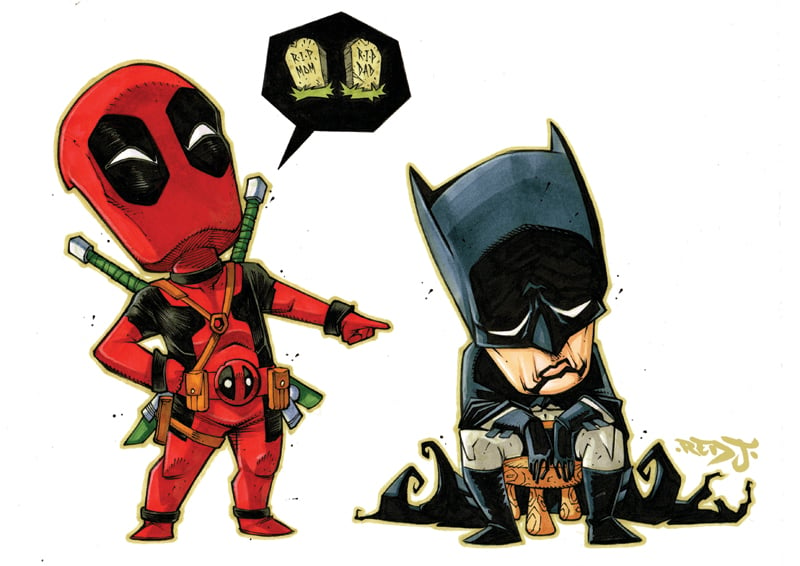 Deadpool: Why so mean to Batman? A4 print.
$10.00
Originally a cheeky commission request. This popular image is now available in print form for the first time!
A4 size (21 x 29.7cm)
The print will ship flat.
All prints are signed by Jon.
Shipping: No extra charge for more than 1 print.